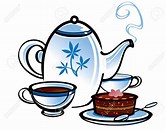 Whether oolong, green, white or black, if you serve tea cold it's called "iced tea," not" "ice" tea. A frosty glass or two is most refreshing on a hot day. Although this year sizzling hot weather got a head start at the end of May, temps usually begin to soar in June; that's why the sixth month of the year was named National Iced Tea Month.
Englishman Richard Blechynden, director of the East India pavilion at the 1904 St. Louis World's Fair, is credited with popularizing iced tea. He increased consumption of tea by chilling it through a series of lead pipes immersed in ice. The cool drink became popular with fairgoers. (There are no reports about how many customers he iced with lead poisoning.) Blechynden can't claim credit for inventing iced tea, because recipes for the cool beverage appeared in cookbooks before the Civil War.
Most southern folks want their iced tea "sweet." The beverage has late 19th century origins. A recipe in a cookbook of that era, "Housekeeping in Old Virginia," detailed a complex process that began after breakfast by scalding a teapot, adding two teaspoons of green tea to a quart of boiling water, straining the tea and letting it stand until tea time, when it was poured into a pitcher, and then divided into two decanters. Next, two teaspoons of sugar were added to each glass before pouring the tea over ice and adding lemon. Using every container in the kitchen to make a glass of sweet tea sounds like something my spouse the Binmeister would love to do.
Although I'm not from the "deep" south, my home state Maryland is below the Mason Dixon line, and my mother was known for her sweet tea; she made it with cups of sugar—oh the calories—lemon juice and oranges, all dumped into one pitcher. Today people buy readymade diet sweet tea in the grocery store…or make a quick trip to Starbucks for a frosty Chai tea.
In 2737 BC, Chinese Emperor Shen Nung is said to have accidentally discovered tea when a leaf fell into his bowl of hot water. Tea is grown around the world. In the 19th century, stores sold green tea from Japan and China. After World War II, green tea was scarce so black tea from India became popular. Italians use olive tree leaves to make tea. Tea grows wild in Asia. Moroccan mint tea is a favorite in the Middle East. Today, much of the tea imported to the U.S. originates in Argentina, although closer to home there's a tea plantation off the coast of South Carolina as well as in Hawaii.
The British society is well-known for tea parties, but iced tea is not as popular among the English. As British novelist Tom Holt explained, "American-style iced tea is the perfect drink for a hot, sunny day. It's never really caught on in the UK, probably because the last time we had a hot, sunny day was back in 1957."
The best known tea party of all was the Boston Tea Party, a political protest against the Tea Act of 1773 by the Sons of Liberty in Boston Mass. The iconic event led to the American Revolution. In 2009, another Tea Party emerged as a political movement that supports the Bill of Rights and limited government.
I'm inclined to like my tea iced with lemon and without sugar and politics. As an anonymous tea punster said, "why can't we all just get oolong?"