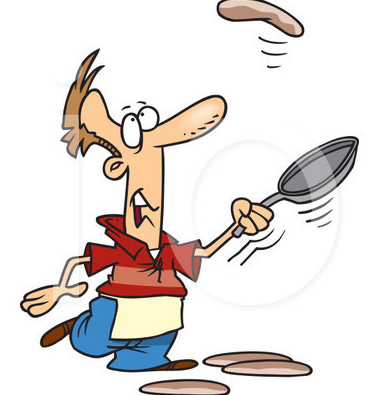 Mark Twain said, "An American has not seen the U.S. until he has seen Mardi Gras in New Orleans." It's Mardi Gras season, so let the good times roll.
New Orleans is best known for its tradition of wild Carnival events featuring Cajun food and drink and parades of large colorful floats with revelers wearing masks, tossing strings of colored beads—purple for justice, gold for power and green for faith—passing out Zulu coconuts and crowning a carnival king named "Rex."
On March 3, 1699, French-Canadian explorer Jean-Baptiste Le Moyne de Bienville landed south of New Orleans and named it "Point du Mardi Gras." The first U.S. Mardi Gras Carnival was celebrated four years later in Mobile, AL.
Lafayette and St. Charles, LA, Galveston, TX, St. Louis, MO, Orlando and Pensacola, FL and San Diego, CA, also have reputations for hosting raucous festivities that culminate on Shrove Tuesday, aka Fat Tuesday or Pancake Day, which precedes the fasting and abstinence of the Christian Lenten season. Early Christians believed that during the 47 days prior to Easter they should deprive themselves of foods and other pleasures to understand the ordeals Jesus faced leading to his death on Good Friday. Therefore, they celebrate and feast up until Shrove Tuesday, the day before Ash Wednesday.
Mardi Gras and the tradition of eating pancakes on Shrove Tuesday is said to have evolved from the ancient Roman festival Lupercalila. Rich foods were banned during Lent, so people made pancakes the day before Ash Wednesday to use up eggs and dairy products. An annual Shrove Tuesday pancake flipping race has been held in Olney, England since 1445. The custom began when a woman cooking pancakes to use up perishables before Lent heard church bells ringing. Fearing she would be late, she ran to church with frying pan in hand. Today the custom is continued by racers running a 415-yard course while flipping pancakes, a difficult task even while standing still; pancake flipping takes skill.
As comic W.C. Fields said, "The laziest man I ever met put popcorn in his pancakes so they would turn over by themselves."
*The Final Word…According to an ancient proverb: "He who goes to bed hungry dreams of pancakes." Indeed, that is true at the Rooney Bin. Just ask my spouse the Binmeister, aka Mr. Breakfast. I didn't realize that I married Mr. Breakfast until the morning after. He leaped out of bed and cheerfully declared "pancakes with melted butter and syrup, yum!"
"It's 7 a.m.," I mumbled. "Is it too late for an annulment?"
Fifty-two years later I'm no longer averse to the first meal of the day—just to cooking it. So during the week Mr. Breakfast, makes his own oatmeal. The weekends are reserved for pancakes, but we'll break weekday tradition on Tuesday, Feb. 25 to laissez les bons temps rouler by celebrating Pancake Day!