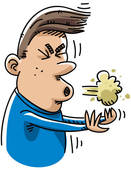 "The art of medicine consists of amusing the patient while nature affects the cure." –Voltaire
The cold and influenza season peaks in February. Everyone seems to have come down with something this winter including Rooney Bin residents; we're hoping it's soon to be over. However, according to Centers for Disease Control and Prevention, virus activity can last as late as May. And of course the entire world is anxious about the spread of the coronavirus. The CDC collects and monitors data on flu activity across the country to determine when and where it's occurring and what viruses are circulating.
"A family is a unit composed not only of children, but of men, women, an occasional animal and the common cold," Ogden Nash wrote.
At Christmas, No.1 daughter came home from work with a bad cough, cold and fever that was diagnosed as bronchitis. She shared it with me in time for New Years; it lasted three weeks for both of us.
I can't blame her for bringing home germs. I'm out and about exchanging handshakes in the course of gathering news for the Rooney Bin. The thought of clasping a germ-laden hand looses appeal as the social season and cold season simultaneously pick up speed. Fist bumps and washing hands frequently are the best preventives. The American Journal of Infection Control said fist bumps transfer about 90 percent fewer bacteria than handshakes.
Then No.1 contracted another virus. This time she tested positive for the B strain of influenza. She had the flu shot, so how can that be?
Flu has three viruses A, B and C. A is the strongest and C is the least potent Sanjiv Khanse, MD, wrote in an internet article. Subtypes of these viruses mutate "every year because of resistance developed due to exposure and vaccination of the previous year. New drugs and vaccinations therefore have to be developed," Khanse said.
Meanwhile, symptoms are treated with Tamiflu and antibiotics. Friends and family also are quick to offer (from a distance of course) their favorite home remedies. LA daughter in-law Yanda has many ancient Asian remedies up her sleeve, such as "steep a fresh kumquat in water, drink the water and eat the kumquat."
The Final Word…Although Gloria Silverstein said, "If a doctor treats your cold, it will go away in 14 days. If you leave it alone, it will go away in two weeks," I decided to whip up my mother's favorite cold remedy, chicken soup. I added ginger, which is said to be an anti-inflammatory, antioxidant and antiviral, and garlic that has antiviral and antibacterial properties. Binmeister, my hypochondriac hubby, is avoiding us—it's probably the garlic.
He's sipping bourbon with lemon peel for the vitamin C, as per the advice of British microbiologist Alexander Fleming, who recommended "a good gulp of hot whisky at bedtime. It's not very scientific, but it helps."
I tried that and slept well, but awoke with a hangover; there's no cure for that either.