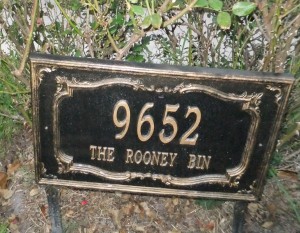 Welcome to RooneyBin.com, a website dedicated to Northeast Florida social events and people.  For some time now, folks have suggested that an online Rooney Bin would be appreciated by those who read the Rooney Bin column in the Shorelines section of the Florida Times-Union.  Please note:  this website is an independent effort written and produced by Jackie Rooney, and not affiliated in any way with the Times-Union.
However, like the Rooney Bin newspaper column, I plan to write a preamble talking about whatever strikes my fancy, including current events, the weather, holidays and, of course, events impacting the Rooney Bin.  I also intend to cover social events and post photos.
Unlike the column, I hope to run a complete calendar of events; it will only be as complete as you readers make it by sending press releases and notices to rooneybin@comcast.net.  On occasion, I'll chat about local places for lunch or breakfast, travel and whatever comes to mind. Here too, your input will be helpful.
Constructive suggestions about what you would like to see on Rooney Bin.com are welcome. Meanwhile, I hope readers will bear with me as the Rooney Bin online gets up and running. For now, it is "pardon our dust," while the site is under construction.