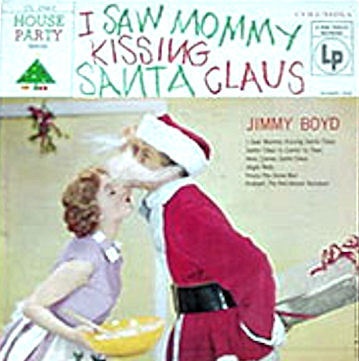 This is the time of year when holidays converge. Folks begin planning Thanksgiving menus and guest lists in early October, and Christmas decorations show up in the stores before Halloween. Unfortunately the Covid-19 virus is threatening to put a kibosh on many holiday traditions.
Thanksgiving is looking bleak as people are being warned not to host large family gatherings for fear of spreading germs. That reminds one of the avian flu in 2005, when turkey farmers watched their gobblers closer than a mobster in a witness protection program to assure the big birds wouldn't contract the H5N1 virus.
This year we have to worry about seating guests six feet apart, not just to prevent the spread of Covid, but to keep political battles from breaking out…will it ever end? There'll be no kissing and making up this year, and fist bumps could be less friendly than they're meant to be.
For that matter hugging, shaking hands and kissing are all taboo. So much for standing beneath the mistletoe growing in the big Drake elm in front of the Rooney Bin abode. Mistletoe is traditionally hung in doorways during the holidays to entice couples to osculate. One year I stood under a clump of mistletoe growing in the elm, waiting for SOMEONE to notice. It started to rain so I went inside to prepare dinner, which got a lot more attention.
One holiday everyone reveres is Veterans Day. It can get lost in the October through January crush. Yet as wars threaten around the world, it could be the most significant holiday of all. It was first celebrated Nov. 11, 1919 as the first anniversary of the end of World War I. President Dwight D. Eisenhower proclaimed Veterans Day in 1954 to honor vets of all American wars. It is a day to pay tribute to all living and deceased U.S. veterans.
As Gen. Norman Schwarzkopf said, "It doesn't take a hero to order men into battle. It takes a hero to be one of those men who goes into battle."
Final Word…Black Friday was once the official start of the holiday shopping season. However, like everything else the pandemic has squelched the fun, which the late humor writer Erma Bombeck described as "a contact sport like football. Women enjoy the scrimmage, the noisy crowds, the danger of being trampled to death and the ecstasy of the purchase."
Contact is frowned upon in today's virtual world. The Monday following Thanksgiving has become Cyber Monday, a time when folks whip out their credit cards and shop on line. The key phrase of the day is "Veni, vidi, Visa!" (We came, we saw, we went shopping.)